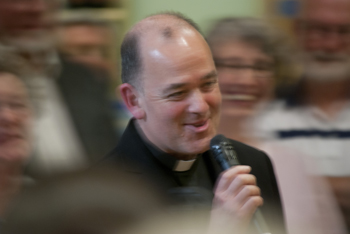 Father David Parmiter
Default text widget I assume.
Find this by looking at the source code which has "section class=fragment rich-text edit-outline".
Let's type past the picture and see what happens to the text. If anything at all. This is hard work. May be I should have not bothered to see what happens. Looks like the next line with do it. Ah this shows that what you are editing is not how it appears on the screen. Of course this is because everything is responsive.