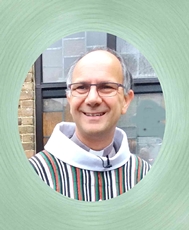 The day Jesus rose from the dead was the start of something new. It changed the lives of those women who came to the tomb on Easter morning, the lives of the Apostles and the other disciples who ate and drank with him after his resurrection from the dead.
It was a big enough change that they would talk about it in terms of 'new life'. They still lived in a land under Roman occupation, had no more money than before and probably still carried the aches and pains in their bodies that they did before (after all the risen Jesus still has the wounds of his passion). But their new life was unimaginably different and better than before Jesus died and rose.
We are called to share in that same new life, and bound to it by the waters of baptism and the gift of the Holy Spirit. We are invited to renew our life changing and live giving encounter with the risen Lord each day - through the Eucharist, the Word of God, prayer and devotion or service of the poor. It is God's gift to us as much as it was to them. And as we continue to live under this pandemic we need it as much if not more than ever.
Details of some current parish activities can be found on our Covid-19 page and on the Calendar at the bottom of this page. If you would like to attend Mass at the weekend please book a place on Eventbrite: click here. The Saturday vigil Mass is live streamed on YouTube: click here.
For an overview of current events in the parish please have a look at the newsletter which can be downloaded here.
A number of parish events take place on Zoom, often using the link here.
With my blessings to you all,
Fr Jonathan How
Parish Priest