WELCOME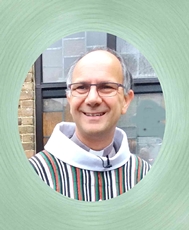 "But now, thus says the Lord, who created you Jacob, who formed you Israel. Do not be afraid, for I have redeemed you; I have called you by your name, you are mine." (Isaiah 43:1)
Throughout the ages God has spoken to his people in times of trial and he does so to us now. He loved each and every one of us into being. He knows us by name and will protect and care for us and bring us safely home.
This is a time of significant change for us all, but as St Paul reminds us Faith, Hope and Charity endure. They remain the greatest gifts that God has given us.
As a parish, as a church and as those who thirst for God we are called at this time to embody these virtues
Through that prayer for protection and salvation which reflects and strengthens our faith in God;
Through the prophetic proclamation of God's many promises of care for us and for all his children;
Through the practical and spiritual support we give to one another and to those around us in need.
You will find in this website some of those things that nourish our Faith, Hope and Charity in more normal times and those things which can help us especially in this pandemic.
With my blessings to you all,
Father Jonathan How
Parish Priest