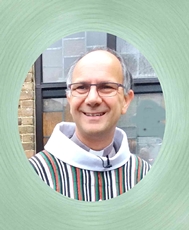 It has been so good to welcome people back to Mass over the last few months. After a long fast it was a reminder of just how important it is in our lives and for the world.
In this second period of lockdown I am grateful that we can have our churches open some of the time for private prayer. Even if we can't gather for Mass for a few weeks we can come in to the house of God: a place set aside for us to come into his presence and be fed and nourished by him.
I would encourage you to drop in as often as you can. The Lord Jesus is waiting to welcome you, to receive your prayers and petitions and feed you with his love, but most of all to enjoy your friendship.
More details can be found on our Covid-19 page.
With my blessings to you all,
Fr Jonathan How
Parish Priest